Skip to content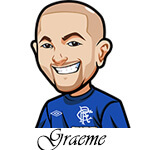 Follow @SBTSportBetting
Hi everyone,
I posted the Early Game Bets for Week 14 yesterday, and today we will cover all of the late games taking place in the NFL.
Let's get into the games as we cover all four late afternoon games, and Sunday Night Football:
Broncos vs Lions:
Lions are 11 point dogs here. They're coming off that huge win over the Vikings. Broncos are so hit and miss and the problem for them is their offense doesn't get going. But Lions without both Swift and Williams, yikes. I just don't see anything bettable here. Small lean on Lions.
Chargers vs Giants:
Chargers 9 point favourites here. Glennon or Fromm are playing for the Giants although I expect it is Glennon. Giants looked dire against the Dolphins. Chargers coming off the big win over the Bengals.
The big concern is they are missing Keenan Allen. Mike Williams could be out too. Both big parts of the offense. Williams should be in it looks like. Giants pass defense actually isn't the worst though. This one is very tempting especially if Williams plays but I am going to pass on it.

Buccaneers vs Bills:
Bills 3.5 point underdogs. It's a tough matchup for Brady however Tre'Davious White still out for the Bills is a big factor.
Bucs are the team you throw against, and I like Allen to step up more here. Honestly that Patriots game was winnable. I feel the Bills passing offense will be good enough here and am going with Bills +3.5. My favourite play of the day.
Bengals vs 49ers:
49ers 1.5 point favourites here. They didn't look great against the Seahawks except for that last drive where they came up short. Burrows has been in a bit of a slump lately but he could exploit the 9ers cornerbacks weaknesses here.
49ers without Elijah Mitchell as well. Deebo still questionable and even if he plays he may not be too hot. I gotta go with the Bengals +1.5 here. I feel they are often undervalued. Chase had that great opportunity last week and I think he produces here.
Packers vs Bears:
Justin Fields is starting. He was looking good prior to his injury but this is a very tough game. Packers have been in beast mode. Bears of course will be motivated after the whole "I own you" deal. A-Rob might be back but not enough.
One I'd like to avoid, honestly. Of course many of you will want to bet SNF regardless, so I'd say Packers -11.5 is the play to make. Aaron Rodgers is just on fire this season and the Bears, motivated as they will be, just aren't strong enough. Fields going to have a tough outing.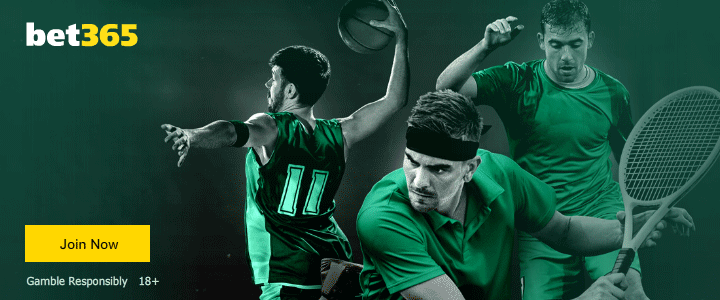 Follow @SBTSportBetting
{"id":null,"mode":"form","open_style":"in_place","currency_code":"USD","currency_symbol":"$","currency_type":"decimal","blank_flag_url":"https://www.sportsbettingtips.org/wp-content/plugins/tip-jar-wp//assets/images/flags/blank.gif","flag_sprite_url":"https://www.sportsbettingtips.org/wp-content/plugins/tip-jar-wp//assets/images/flags/flags.png","default_amount":500,"top_media_type":"none","featured_image_url":false,"featured_embed":"","header_media":null,"file_download_attachment_data":null,"recurring_options_enabled":true,"recurring_options":{"never":{"selected":true,"after_output":"One time only"},"weekly":{"selected":false,"after_output":"Every week"},"monthly":{"selected":false,"after_output":"Every month"},"yearly":{"selected":false,"after_output":"Every year"}},"strings":{"current_user_email":"","current_user_name":"","link_text":"Leave a tip","complete_payment_button_error_text":"Check info and try again","payment_verb":"Pay","payment_request_label":"Vin & Graeme's Betting Tips","form_has_an_error":"Please check and fix the errors above","general_server_error":"Something isn't working right at the moment. Please try again.","form_title":"Vin & Graeme's Betting Tips","form_subtitle":null,"currency_search_text":"Country or Currency here","other_payment_option":"Other payment option","manage_payments_button_text":"Manage your payments","thank_you_message":"Thank you so much. Seriously – you have no idea how much we appreciate it.","payment_confirmation_title":"Vin & Graeme's Betting Tips","receipt_title":"Your Receipt","print_receipt":"Print Receipt","email_receipt":"Email Receipt","email_receipt_sending":"Sending receipt…","email_receipt_success":"Email receipt successfully sent","email_receipt_failed":"Email receipt failed to send. Please try again.","receipt_payee":"Paid to","receipt_statement_descriptor":"This will show up on your statement as","receipt_date":"Date","receipt_transaction_id":"Transaction ID","receipt_transaction_amount":"Amount","refund_payer":"Refund from","login":"Log in to manage your payments","manage_payments":"Manage Payments","transactions_title":"Your Transactions","transaction_title":"Transaction Receipt","transaction_period":"Plan Period","arrangements_title":"Your Plans","arrangement_title":"Manage Plan","arrangement_details":"Plan Details","arrangement_id_title":"Plan ID","arrangement_payment_method_title":"Payment Method","arrangement_amount_title":"Plan Amount","arrangement_renewal_title":"Next renewal date","arrangement_action_cancel":"Cancel Plan","arrangement_action_cant_cancel":"Cancelling is currently not available.","arrangement_action_cancel_double":"Are you sure you'd like to cancel?","arrangement_cancelling":"Cancelling Plan…","arrangement_cancelled":"Plan Cancelled","arrangement_failed_to_cancel":"Failed to cancel plan","back_to_plans":"u2190 Back to Plans","update_payment_method_verb":"Update","sca_auth_description":"Your have a pending renewal payment which requires authorization.","sca_auth_verb":"Authorize renewal payment","sca_authing_verb":"Authorizing payment","sca_authed_verb":"Payment successfully authorized!","sca_auth_failed":"Unable to authorize! Please try again.","login_button_text":"Log in","login_form_has_an_error":"Please check and fix the errors above","uppercase_search":"Search","lowercase_search":"search","uppercase_page":"Page","lowercase_page":"page","uppercase_items":"Items","lowercase_items":"items","uppercase_per":"Per","lowercase_per":"per","uppercase_of":"Of","lowercase_of":"of","back":"Back to plans","zip_code_placeholder":"Zip/Postal Code","download_file_button_text":"Download File","input_field_instructions":{"tip_amount":{"placeholder_text":"Enter the amount you wish to tip:","initial":{"instruction_type":"normal","instruction_message":"Enter the amount you wish to tip:"},"empty":{"instruction_type":"error","instruction_message":"Enter the amount you wish to tip:"},"invalid_curency":{"instruction_type":"error","instruction_message":"Enter the amount you wish to tip:"}},"recurring":{"placeholder_text":"Recurring","initial":{"instruction_type":"normal","instruction_message":"How often would you like to give this?"},"success":{"instruction_type":"success","instruction_message":"How often would you like to give this?"},"empty":{"instruction_type":"error","instruction_message":"How often would you like to give this?"}},"name":{"placeholder_text":"Name on Credit Card","initial":{"instruction_type":"normal","instruction_message":"Enter the name on your card."},"success":{"instruction_type":"success","instruction_message":"Enter the name on your card."},"empty":{"instruction_type":"error","instruction_message":"Please enter the name on your card."}},"privacy_policy":{"terms_title":"Terms and conditions","terms_body":null,"terms_show_text":"View Terms","terms_hide_text":"Hide Terms","initial":{"instruction_type":"normal","instruction_message":"I agree to the terms."},"unchecked":{"instruction_type":"error","instruction_message":"Please agree to the terms."},"checked":{"instruction_type":"success","instruction_message":"I agree to the terms."}},"email":{"placeholder_text":"Your email address","initial":{"instruction_type":"normal","instruction_message":"Enter your email address"},"success":{"instruction_type":"success","instruction_message":"Enter your email address"},"blank":{"instruction_type":"error","instruction_message":"Enter your email address"},"not_an_email_address":{"instruction_type":"error","instruction_message":"Make sure you have entered a valid email address"}},"note_with_tip":{"placeholder_text":"Your note here…","initial":{"instruction_type":"normal","instruction_message":"Attach a note to your tip (optional)"},"empty":{"instruction_type":"normal","instruction_message":"Attach a note to your tip (optional)"},"not_empty_initial":{"instruction_type":"normal","instruction_message":"Attach a note to your tip (optional)"},"saving":{"instruction_type":"normal","instruction_message":"Saving note…"},"success":{"instruction_type":"success","instruction_message":"Note successfully saved!"},"error":{"instruction_type":"error","instruction_message":"Unable to save note note at this time. Please try again."}},"email_for_login_code":{"placeholder_text":"Your email address","initial":{"instruction_type":"normal","instruction_message":"Enter your email to log in."},"success":{"instruction_type":"success","instruction_message":"Enter your email to log in."},"blank":{"instruction_type":"error","instruction_message":"Enter your email to log in."},"empty":{"instruction_type":"error","instruction_message":"Enter your email to log in."}},"login_code":{"initial":{"instruction_type":"normal","instruction_message":"Check your email and enter the login code."},"success":{"instruction_type":"success","instruction_message":"Check your email and enter the login code."},"blank":{"instruction_type":"error","instruction_message":"Check your email and enter the login code."},"empty":{"instruction_type":"error","instruction_message":"Check your email and enter the login code."}},"stripe_all_in_one":{"initial":{"instruction_type":"normal","instruction_message":"Enter your credit card details here."},"empty":{"instruction_type":"error","instruction_message":"Enter your credit card details here."},"success":{"instruction_type":"normal","instruction_message":"Enter your credit card details here."},"invalid_number":{"instruction_type":"error","instruction_message":"The card number is not a valid credit card number."},"invalid_expiry_month":{"instruction_type":"error","instruction_message":"The card's expiration month is invalid."},"invalid_expiry_year":{"instruction_type":"error","instruction_message":"The card's expiration year is invalid."},"invalid_cvc":{"instruction_type":"error","instruction_message":"The card's security code is invalid."},"incorrect_number":{"instruction_type":"error","instruction_message":"The card number is incorrect."},"incomplete_number":{"instruction_type":"error","instruction_message":"The card number is incomplete."},"incomplete_cvc":{"instruction_type":"error","instruction_message":"The card's security code is incomplete."},"incomplete_expiry":{"instruction_type":"error","instruction_message":"The card's expiration date is incomplete."},"incomplete_zip":{"instruction_type":"error","instruction_message":"The card's zip code is incomplete."},"expired_card":{"instruction_type":"error","instruction_message":"The card has expired."},"incorrect_cvc":{"instruction_type":"error","instruction_message":"The card's security code is incorrect."},"incorrect_zip":{"instruction_type":"error","instruction_message":"The card's zip code failed validation."},"invalid_expiry_year_past":{"instruction_type":"error","instruction_message":"The card's expiration year is in the past"},"card_declined":{"instruction_type":"error","instruction_message":"The card was declined."},"missing":{"instruction_type":"error","instruction_message":"There is no card on a customer that is being charged."},"processing_error":{"instruction_type":"error","instruction_message":"An error occurred while processing the card."},"invalid_request_error":{"instruction_type":"error","instruction_message":"Unable to process this payment, please try again or use alternative method."},"invalid_sofort_country":{"instruction_type":"error","instruction_message":"The billing country is not accepted by SOFORT. Please try another country."}}}},"fetched_oembed_html":false}
{"date_format":"F j, Y","time_format":"g:i a","wordpress_permalink_only":"https://www.sportsbettingtips.org/tips/nfl-week-14-late-game-bets/","all_default_visual_states":"inherit","modal_visual_state":false,"user_is_logged_in":false,"stripe_api_key":"pk_live_51H5Fn9KYLZk4L9wUVe3FWZssnH1JtJiLbfZdUeuadytXbe89OJ6HvaxmGUWp5h6WnNKSrNPgGwmUg7fdizjblX5600UVv2dMpe","stripe_account_country_code":"CA","setup_link":"https://www.sportsbettingtips.org/wp-admin/admin.php?page=tip-jar-wp&mpwpadmin1=welcome&mpwpadmin_lightbox=do_wizard_health_check","close_button_url":"https://www.sportsbettingtips.org/wp-content/plugins/tip-jar-wp//assets/images/closebtn.png"}