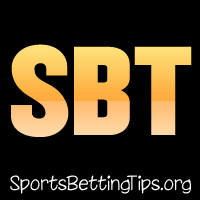 Follow @SBTSportBetting
[Get Exclusive Tips on our Patreon, Ad-Free
]
Three tips for night two of the Sweet 16.
A 2-3 record yesterday. That brings us to 25-17-1 in the tournament.
My big regret from yesterday has to be not taking the points in the Gonzaga game. Watching it unfold they once again had a weak first half and they weren't able to make up for it. There was some truly horrific officiating in this game and almost all of it went towards Arkansas, but this was just too many points to lay in retrospect. Live and learn.
We are now posting some of our betting tips exclusively on Patreon, as well as posting exclusive betting tips there. Here is what you get by supporting us on Patreon:
Free Access: Sign up today for free access for the rest of
the month. You won't get billed until the 1st of April.
Exclusive betting tips. Not just the tips omitted from these posts,
but Vin will also be posting EVERY MLB System play and
tips for every NBA Playoff game on there, and Graeme
will be doing various non-EPL soccer tips.
Ad-free experience.
Priority e-mails; receive the e-mails as soon as the tips are posted
rather than hours later.
Feeling good about supporting two guys who have worked their butts
off writing sports tips on here for free for over 10 years. We promise
only to spend it on beer and wings at our local sports bars!
Click here to
support us on Patreon. Thanks!

#3 Purdue vs. #15 Saint Peter's Betting Tips
Saint Peter's is only the third team in NCAA history to make the Sweet Sixteen as a #15 seed. None of the prior two teams made it to the Elite Eight and I doubt that this one will either. Purdue is a huge -12.5 favorite and has the highest win probability of any team playing today.
I am very weary of laying this big number though. Saint Peter's has went up against some of the best offensive teams in the tournament thus far and has managed to beat them. This won't be easy. That said, I am not trying to take Saint Peter's just because it wouldn't be any fun to take a favorite.
I am skipping this one, but if you want to bet Saint Peter's with the points I don't blame you.
No Pick

#1 Kansas vs. #4 Providence Betting Tips:
I don't have any issue laying the points here though.
Providence has played well to get here, but they've also not really faced anyone thus far. They beat 13th seeded South Dakota State in the first round and then were lucky to face 12th seeded Richmond in the next round. Going from those teams to Kansas is like going from college to the NBA, it's going to be a whole different ballgame for them.
Kansas is a big favorite to win this region and they have the second best odds of any team to win it all. They are the better offensive, defensive, rebounding, and shooting team. I think they win handily.
Pick: Kansas -7.5
Bet Horse Racing – +£21,565.98 profit on £25/pt staking. Click for more details.
Bet Horse Racing – +£21,565.98 profit on £25/pt staking. Click for more details.
#4 UCLA vs. #8 North Carolina Betting Tips:
This is a great match-up as it appears to be a coin-flip. UCLA is favored by two points here, but the way North Carolina has been playing of late I would not be surprised whatsoever if they upset.
I am looking at this one strictly as an over play. Both of these teams have been pouring in points in the tournament and this one looks like it will be competitive.

North Carolina has scored 93+ in each of their tournament games. It was especially impressive in the last round as they did it against the #13 defense, Baylor. UCLA has a very good defense, but Baylor's was better and we saw how they handled them there.
While UCLA had a 57-53 game in the first round, they bounced back in the second to score 72 in the win. The Bruins scored 72 or more in six of their last eight games.
Pick: UCLA/North Carolina Over 141.5
Bet Horse Racing – +£21,565.98 profit on £25/pt staking. Click for more details.

#10 Miami vs. #11 Iowa State Betting Tips:


Follow @SBTSportBetting