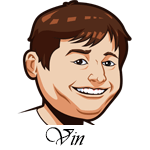 Follow @SBTSportBetting
[Get Exclusive Tips on our Patreon, Ad-Free
]
MLB tips for July 22nd, 2022.
1-1 last night. 18-8 over the past week.
Six tips for tonight on Patreon, four are below.
If you sign up today for the Patreon, there is no charge until August 1st. That gets you the rest of this month and all of next month for just $11.
We are now posting some of our betting tips exclusively on Patreon, as well as posting exclusive betting tips there. Here is what you get by supporting us on Patreon:
Exclusive betting tips. Not just the tips omitted from these posts, but Vin will also be posting EVERY MLB System play and Graeme does Golf, WNBA, Formula 1, and various non-EPL soccer tips.
Ad-free experience.
Priority e-mails; receive the e-mails as soon as the tips are posted rather than hours later.
Feeling good about supporting two guys who have worked their butts off writing sports tips on here for free for over 10 years. We promise only to spend it on beer and wings at our local sports bars!
Click here to support us on Patreon. Thanks!
Bet Horse Racing – +£21,565.98 profit on £25/pt staking. Click for more details.
(Advertisement but we have tested it out and have been quite impressed with it)
St. Louis Cardinals at Cincinnati Reds Betting Tips:
STL – Adam Wainwright 3.00 ERA/3.74 FIP
CIN – Graham Ashcraft 4.45 ERA/4.01 FIP
A bit more expensive than I like to go here on the price, but the Cards just look really good to me here.
Wainwright is solid if unspectacular. The offense he goes against is just bad. 86 wRC+ against righties, 89 wRC+ on the season, 91 wRC+ over the L14, and 86 wRC+ over the L30. You can't find a stat that makes this offense look good.
The Cardinals are a solid offense and I think they score here. Ashcraft is decent and I can see him doing well. The real target here is the bullpen as the Redsd have one of the worst in baseball. A 118 FIP- on the season and 138 FIP- over the past thirty days. They stink.
Cardinals Moneyline (-146)

Miami Marlins at Pittsburgh Pirates Betting Tips:
MIA – Braxton Garrett 3.70 ERA/3.45 FIP
PIT – Zach Thompson 4.09 ERA/5.44 FIP


Toronto Blue Jays at Boston Red Sox Betting Tips:
TOR – Kevin Gausman 2.87 ERA/1.85 FIP
BOS – Nathan Eovaldi 3.34 ERA/4.60 FIP
Gausman has been one of the best pitchers in the league this season and I'm surprised to see the price on him so low here. Boston's offense has a 99 wRC+ against righties this season and has struggled lately with a 84 wRC+ over the L14. If Gausman shows, I think the Jays can win here.
Eovaldi has had his struggles this year, especially with the homerun. The Jays can hit them in bunches. They have a 113 wRC+ against righties this year.
Also going with the over here. This park is always good for runs and we get a boost from the weather with hot temps and winds blowing out to center at 5-10 MPH. Both bullpens are average at best so I think they can get us over the top if needed.
Jays Moneyline (-120)
Jays/Red Sox Over 8.5 (-125)

Los Angeles Angels at Atlanta Braves Betting Tips:
LAA – Shohei Ohtani 2.38 ERA/2.27 FIP
ATL – Charlie Morton 4.45 ERA/4.20 FIP


Bet Horse Racing – +£21,565.98 profit on £25/pt staking. Click for more details.
(Advertisement but we have tested it out and have been quite impressed with it)
San Francisco Giants at Los Angeles Dodgers Betting Tips:
SFG – Logan Webb 2.83 ERA/3.09 FIP
LAD – Tyler Anderson 2.96 ERA/3.33 FIP
Webb is good, but he's had some amazing luck of late. Over his past five starts he has a 1.69 ERA/3.24 FIP with a huge 79.5% left on base. The Dodgers offense is really dangerous with a 122 wRC+ against them.
Anderson has been down a bit over his last five with a 3.26 ERA/3.90 FIP. His lack of strikeouts is appealing to me and the Giants hit lefties very well with a 116 wRC+ against them.
Last night's game featured both bullpens giving up big runs. I'm not sure they'll help us with quite that many, but both of these offense can put them to the test.
Giants/Dodgers Over 8 Runs (-110)
Bet Horse Racing – +£21,565.98 profit on £25/pt staking. Click for more details.
(Advertisement but we have tested it out and have been quite impressed with it)
Follow @SBTSportBetting