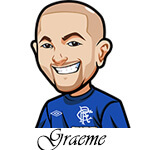 Follow @SBTSportBetting
[Get Exclusive Tips on our Patreon, Ad-Free
]
Hi guys,
This weekend is the F1 in Italy. It will be taking place in Imola for the third year running. In 2020, both Lewis and Bottas were on the podium at the end with some solid domination by Mercedes. Last year saw Max take it by a long way over Lewis. Rain had affected the track then.
It was a bit of a mess on Friday with the qualifying due to the weather and so many freaking red flags.
Weather is not meant to be as bad thankfully for the sprints and then the race itself. That will be good news for Mercedes. If it's raining on Sunday, they should probably just say ya you know what – we will take today off. It's alright.
You may want to wait until after the sprints to place your bets but I'm going to get in early here. It's possible here on Patreon I will update the post after sprints. What's cool is when I do that I can have it notify you all rather than having to make a new post. So we'll see.
First of all the bad news – our traditional bet of virtual safety car period during race is currently a no go. It's 1.44 odds. Unbettable. This is probably just due to the initial forecast, then the way Friday went. To be honest I am slightly tempted to swing the other way to no virtual safety car. With Imola and the gravel – I think there's a strong chance they just say screw it and bring out the safety car straight off the bat.
Not going to advise that but 2.62? Miiiight be worth the gamble. More I think about it I won't bet it myself.
I feel this week will be the last week we get any real incredible value on McLaren, so gotta take advantage of them.
I advise splitting a unit or whatever you want to bet on Norris at 50/1 and Ricciardo at 100/1 to have the fastest lap. I think there's a good chance that they will be hanging back while Red Bull and Ferrari are going at it. I also wonder if Red Bull will push as hard due to their history so far. But I feel there is certainly enough value on either of those guys getting the fastest lap down the stretch.
I'm probably going to take those gambles but I could see Ricciardo Top 6 finish on race day at 11/4. Better value than Norris at 4/9 for sure. I'd take do a small bet on Ricciardo Top 6 Finish.

This one is a gamble but I like AlphaTauri to have the first constructor retirement at 6/1. Just looking at the season so far etc – another one like KMag where it is just a solid value bet. Still a high variance play.

Follow @SBTSportBetting