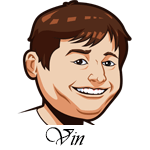 Follow @SBTSportBetting
[Get Exclusive Tips on our Patreon, Ad-Free
]
MLB tips for August 30th, 2022.
1-1 last night.
Six tips tonight on Patreon, four are below.
Sign-up for Patreon today and get the rest of the month free. No charge until September 1st.
We are now posting some of our betting tips exclusively on Patreon, as well as posting exclusive betting tips there. Here is what you get by supporting us on Patreon:
Exclusive betting tips. Not just the tips omitted from these posts, but Vin will also be posting EVERY MLB System play and Graeme does Golf, WNBA, Formula 1, and various non-EPL soccer tips. Football season is just around the corner too. Graeme will be posting NFL and Vin is going to cover college.
Ad-free experience.
Priority e-mails; receive the e-mails as soon as the tips are posted rather than hours later.
Feeling good about supporting two guys who have worked their butts off writing sports tips on here for free for over 10 years. We promise only to spend it on beer and wings at our local sports bars!
Click here to support us on Patreon. Thanks!

Baltimore Orioles at Cleveland Guardians Betting Tips:
BAL – Spenser Watkins 3.96 ERA/4.26 FIP
CLE – Cal Quantrill 3.59 ERA/4.32 FIP
Watkins has been decent of late with a 3.81 ERA/3.82 FIP. His strikeouts don't impress, but he keeps walks down and gets a decent amount of groundballs. The Guardians offense is cold right now with just an 83 wRC+ over the past two weeks.
The Orioles have been an average offense as well and Quantrill has looked solid over his past five starts with a 2.25 ERA/3.47 FIP. A very similar profile to Watkins.
Neither of these offense are all that impressive and 4.5 feels like a big ask.
Orioles/Guardians Under 4.5 First 5 Innings (-110)

St. Louis Cardinals at Cincinnati Reds Betting Tips:
STL – Dakota Hudson 4.23 ERA/4.41 FIP
CIN – Justin Dunn 5.12 ERA/7.32 FIP


Seattle Mariners at Detroit Tigers Betting Tips:
SEA – George Kirby 3.32 ERA/3.19 FIP
DET – Matt Manning 2.37 ERA/3.23 FIP
Kirby has been killing it of late with a 2.86 ERA/1.22 FIP over his past five starts and he gets the best match-up a pitcher could ask for. The Tigers offense has just a 72 wRC+ against righties this season. They strikeout, don't walk much and are one of the weakest power hitting teams in the game. The Mariners bullpen has been on fire of late.
Manning has looked good of late with a 2.40 ERA/3.09 FIP over his past five starts and the bullpen behind him is pretty good.
Seattle should win and they should score, but I don't think they blow out here.
I debated between the game under and Tigers under 3.5, but the price on that bet was too high.
Mariners/Tigers Under 7.5 Runs (-105)
Bet Horse Racing – +£21,565.98 profit on £25/pt staking. Click for more details.
(Advertisement but we have tested it out and have been quite impressed with it)
Boston Red Sox at Minnesota Twins Betting Tips:
BOS – Kutter Crawford 5.30 ERA/4.22 FIP
MIN – Chris Archer 4.34 ERA/4.35 FIP



Kansas City Royals at Chicago White Sox Betting Tips:
KCR – Brady Singer 3.15 ERA/3.55 FIP
CHW – Lucas Giolito 5.14 ERA/4.09 FIP
Can Gio have some good luck here? His ERA has outpaced his FIP all season and it's been worse of late with a 5.13 ERA/2.71 FIP over his past five starts. He gets a very friendly match-up to make it right here as the Royals have an 89 wRC+ against righties on the season and a 73 wRC+ over the past two weeks.
Singer has been excellent of late with a 2.23 ERA/3.47 FIP, but he's been lucky in the opposite way.
The White Sox offense has a 95 wRC+ against righties which isn't great but better than KC.
I see a real pitcher's duel early and this one going under for the F5, but as soon as Singer leaves the White Sox should run away with it. The Royals bullpen has a 122 FIP- over the past month.
Royals/White Sox Under 4 Runs First 5 Innings (-105)
White Sox Moneyline (-124)

Follow @SBTSportBetting