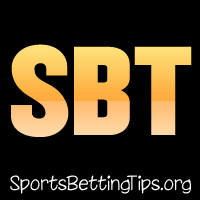 Follow @SBTSportBetting
[Get Exclusive Tips on our Patreon, Ad-Free
]
3-0 last night on Patreon.
A big win last night by the Sixers as we expected with the Raps without multiple key players. Trent and Young ended up taking the floor, but neither played more than nine minutes. Another big game from Embiid in this one.
The Mavericks got back in the series with a win over the Jazz. I said that Dinwiddie and Brunson wouldn't play as bad as they did in game one and Brunson delivered with 41 points, 8 rebounds, and 6 assists. In my series bet, I said the Mavs could win two without Luka and he'd be back to get the other two. Feeling a lot better about that prediction after this win.

Golden State got another big cover against the Nuggets for our third win last night. Draymond Green is probably the best defender in the league with another outstanding performance against the MVP. Steph Curry seems to be loving his bench role with 34 points in 23 minutes. I smell a sweep.
Let's keep it going tonight.
Quick note from Graeme: Hope everyone followed and enjoyed a pretty darn impressive betting outing with four cashing golfers at the RBC Heritage last week. I am skipping golf this week due to it being a team event, and lack of data on the ISPS.
We are now posting some of our betting tips exclusively on Patreon, as well as posting exclusive betting tips there. Here is what you get by supporting us on Patreon:
Free Access: Sign up today for free access for the rest of
the month. You won't get billed until the 1st of May.
Exclusive betting tips. Not just the tips omitted from these posts,
but Vin will also be posting EVERY MLB System play and
tips for every NBA Playoff game on there, and Graeme
will be doing various non-EPL soccer tips.
Ad-free experience.
Priority e-mails; receive the e-mails as soon as the tips are posted
rather than hours later.
Feeling good about supporting two guys who have worked their butts
off writing sports tips on here for free for over 10 years. We promise
only to spend it on beer and wings at our local sports bars!
Click here to support us on Patreon. Thanks!
Bet Horse Racing – +£21,565.98 profit on £25/pt staking. Click for more details.
(Advertisement but we have tested it out and have been quite impressed with it)
Atlanta Hawks at Miami Heat Betting Tips:

The Heat won game one and it was all about the depth. Duncan Robinson had a really down season from a year ago, but he had a franchise record eight three-pointers in this game to lead all scorers. Jimmy Butler added 21, but Tyler Herro, Kyle Lowry, and Bam Adebayo combined for just 22 points.

What that tells me is this team has another level that they can get to if they need to. The defense was very good as well, particularly frustrating Trae Young.
Young shot 1/12 from the field and 0/7 from three. That's probably not going to happen again, but I'm not seeing much hope for this team going forward. Lay the points again and we'll reassess in Atlanta.
Pick: Heat -7.5
Bet Horse Racing – +£21,565.98 profit on £25/pt staking. Click for more details.
(Advertisement but we have tested it out and have been quite impressed with it)
Minnesota Timberwolves at Memphis Grizzlies Betting Tips:

New Orleans Pelicans at Phoenix Suns Betting Tips:

A very chalk day for my picks, but that's what the first round is. This is not a time to get clever.
The Suns won game 110-99 despite losing the rebounding battle by 20, including a 25-5 offensive rebounding deficit. Valanciunas had 13 offensive and 12 defensive rebounds, becoming the first player with a 12/12 rebound game in the playoffs since 1975.
I've said a couple of times that big shooting numbers won't happen again. Well, in this one I think those rebounding numbers won't happen again. DeAndre Ayton has something to be motivated by now.

Phoenix is locked in and I don't see them letting up until the sweep is in hand. Especially with a 4/5 series that could potentially go long.
Pick: Suns -9.5

Follow @SBTSportBetting